Essential Oils: Oil Blends
Immortelle Anti-Aging Blend:
A beautiful blend of powerful essential oils, Immortelle Anti-Aging Blend Roll-On is formulated to protect and nourish skin while helping to reduce inflammation, a major contributor to the aging process. Supporting skin health at the cellular level, these essential oils sustain smoother, more radiant and youthful skin.

Immortelle easily absorbs into the skin and can be used on the face, neck, and décolletage to reduce the appearance of fine lines, wrinkles, and aging skin.
Helps restore skin damaged from sun exposure
Promotes tissue matrix mending and renewal
Supports inflammation reduction which is a major contributor to the aging process of skin
Helps skin retain and balance its natural moisture levels
Easily absorbs into skin leaving skin feeling and looking soft and smooth, not oily
Soothing and calming to skin
Growing older doesn't mean growing less attractive. There are many ways to care for your health and skin, remaining vital and beautiful for a lifetime. By taking action now, your skin can be nourished and protected through healthy choices and daily care.
Keeping your skin healthy and hydrated is not only good for your looks, but also essential to maintaining good health. Drinking lots of water, taking a vitamin and mineral supplement, and using efficacious skin care products that nourish the skin can help keep skin soft, healthy and radiant.
What Makes This Product Unique?
High quality―pure essential oils; Frankincense, Sandalwood, Lavender, Myrrh, Helichrysum and Rose in a proprietary blend
Frankincense has been found to prevent expression and activity of several proteins involved in inflammatory response
Helichrysum contains up to 10% diketoes, which are known for their renewing effects. It also contains up to 30% sesquiterpene hydrocarbons, known as calming agents, as well as up to 50% esters
Rose is known for its excellent hydrating properties as well as its support of skin's elasticity
Lavender promotes tissue renewal. Famous example―Dr. Gattefosse, a chemist working in cosmetics, was burned during a chemical explosion in his lab in 1910. He treated his burns with pure essential lavender oil and realized a quick recovery without scars.
Myrrh also contributes to skin's balanced hydration and supports general tissue repair
USES:
Apply a thin layer of Immortelle to the face, neck, and décolletage, then repeat application to targeted areas of concern. Follow with the all-natural moisturizer of your choice.
Use on minor skin irritations to reduce the appearance of scars, blemishes, and stretch marks.
Applied to the back of the neck and earlobes, Immortelle can help lessen tension throughout the day.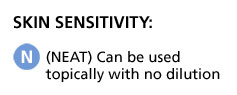 ABOUT ESSENTIAL OILS:
Essential Oils come from the heart of plants and are often called, "Nature's Medicine Cabinet." The quality and purity of the essential oils you choose are critical to you having a positive experience with them.
Essential oils are non-water-based phytochemicals made up of volatile aromatic compounds. Although they are fat soluble, they do not include fatty lipids or acids found in vegetable and animal oils. Essential oils are very clean, almost crisp, to the touch and are immediately absorbed by the skin. Pure, unadulterated essential oils are translucent and range in color from crystal clear to deep blue.
When you squeeze the peel of a ripe orange, the fragrant residue on your hand is full of essential oils.
Essential oils have been used throughout history in many cultures for their medicinal and therapeutic benefits. Modern scientific study and trends toward more holistic approaches to wellness are driving a revival and new discovery of the health applications of essential oils.
GET 25% OFF:
CLICK HERE, then click the Join & Save button at the top to save a whopping 25% on ALL products with your $35 Wholesale membership with lots of money-saving perks. Got questions? Call a ThinNow coach at 1-888-424-5220.
*These statements have not been evaluated by the Food and Drug Administration. This product is not intended to diagnose, treat, cure, or prevent disease.