Essential Oils: Oil Blends
Serenity Restful Blend:
Stress is a major contributor to illness and disease, in fact, it is estimated that more than 90% of all visits to health care professionals are related to stress. Serenity essential oil blend calms the mind, relaxes the body, and soothes the soul, providing a safe haven from life's daily stressors.

The essential oils in this must-have blend were meticulously chosen to lessen tension, calm emotions, and leave a peaceful feeling. Serenity is the perfect blend to diffuse at bedtime for a restful night's sleep, to calm a restless baby or child, or to help reduce the anxiety and stress so many of us feel.
Creates a perfect escape with its calming, renewing fragrance
Promotes relaxation and restful sleep
Diffuses into a subtle aroma, ideal for aromatic benefits
Lessens tension and calms emotions
Serenity combines the soothing scents of Lavender, Marjoram, Roman Chamomile, and Ylang Ylang with the warming aromas of Hawaiian Sandalwood and Vanilla Bean to create a prized essential oil blend that every home, family, and individual needs.
USES:
Apply behind ears and/or to bottoms of feet at bedtime to promote restful sleep.
Add 2–3 drops into a warm bath to create a peaceful, renewing aroma.
Diffuse to help promote relaxation and decrease stress.
Apply to an aromatherapy necklace to help reduce anxiety.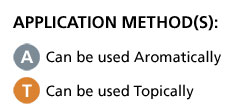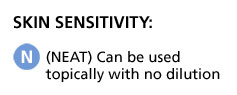 ABOUT ESSENTIAL OILS:
Essential Oils come from the heart of plants and are often called, "Nature's Medicine Cabinet." The quality and purity of the essential oils you choose are critical to you having a positive experience with them.
Essential oils are non-water-based phytochemicals made up of volatile aromatic compounds. Although they are fat soluble, they do not include fatty lipids or acids found in vegetable and animal oils. Essential oils are very clean, almost crisp, to the touch and are immediately absorbed by the skin. Pure, unadulterated essential oils are translucent and range in color from crystal clear to deep blue.
When you squeeze the peel of a ripe orange, the fragrant residue on your hand is full of essential oils.
Essential oils have been used throughout history in many cultures for their medicinal and therapeutic benefits. Modern scientific study and trends toward more holistic approaches to wellness are driving a revival and new discovery of the health applications of essential oils.
GET 25% OFF:
CLICK HERE, then click the Join & Save button at the top to save a whopping 25% on ALL products with your $35 Wholesale membership with lots of money-saving perks. Got questions? Call a ThinNow coach at 1-888-424-5220.
*These statements have not been evaluated by the Food and Drug Administration. This product is not intended to diagnose, treat, cure, or prevent disease.