Deep Blue Rub:
Deep Blue® Rub is a rich, topical cream infused with Deep Blue Soothing Blend of pure essential oils that provides targeted comfort to tired and sore joints and muscles.
Deep Blue Rub is blended in a base of moisturizing emollients that leave your skin feeling soft, not greasy and is the choice of massage therapists and sports practitioners for applying the Deep Blue essential oil blend in their practice.

Formulated with a proprietary blend of natural plant extracts and other powerful ingredients, Deep Blue Rub provides a comforting sensation of cooling and warmth to problem areas. With close to 5 ml of the top-selling Deep Blue essential oil blend of wintergreen, camphor, peppermint, blue tansy, German chamomile, helichrysum, and osmanthus, Deep Blue Rub is an essential addition to your bathroom cabinet, gym bag, or first aid kit.
Primary Benefits:
Provides temporary comfort to tired and sore muscles and joints
Supports circulation to muscles and joints when used as a massage medium
Key Ingredients:
Deep Blue essential oil blend of Wintergreen, Camphor, Peppermint, Blue Tansy, German Chamomile, Helichrysum, and Osmanthus
Menthol—Provides a cooling effect
Eucalyptus—Helps to temporarily calm muscle and joint inflammation
Wintergreen—Supports circulation and brings warmth to the affected area
Capsicum Frutescens Extract—Warms by triggering heat receptors in surface tissues
Who Should Use this Product?
Deep Blue Rub is beneficial for adults seeking temporary comfort for tired and sore muscles and joints associated with strenuous physical activity or discomfort associated with advanced aging. Not recommended for young children with sensitive skin.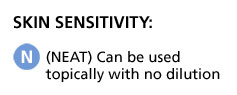 CLICK HERE, then click the Join & Save button at the top to save a whopping 25% on ALL products with your $35 Wholesale membership with lots of money-saving perks. Got questions? Call a ThinNow coach at 1-888-424-5220.