Essential Oils: Single Oils
Cardamom Pure Essential Oil:
A close relative to Ginger, Cardamom is known as being the most expensive cooking spice and for being beneficial to the digestive system in a variety of ways. Cardamom is commonly used to help reduce indigestion and nausea, and to soothe stomach discomfort and promote digestion. Its distinct scent can lessen motion sickness while promoting a positive mood.

Cardamom has profound effects on the respiratory system due to its high 1,8-cineole content, which promotes clear breathing and respiratory health.
Eases indigestion and maintains an optimal gastrointestinal balance
Promotes clear breathing and respiratory health
Calms stomach upset and uplifts mood
Flavorful spice for cooking and baking
Native to Southeast Asia, Cardamom is added to traditional Indian sweets and teas for its cool, yet minty aroma and flavor. This Cardamom essential oil is extracted from Cardamom seeds grown in Guatemala, using strict testing standards.
Through a collaborative and responsible sourcing arrangement, we are able to have a significant impact on the lives of local partners, ensuring that these farming communities enjoy improved livelihoods.
USES:
Use internally as part of a daily health regimen to support healthy gastrointestinal function.
Inhale the aroma to curb morning sickness or soak a gauze pad in cardamom oil and breathe in to reduce nausea after surgery.
Diffuse or apply topically to promote clear breathing.
Add to bread, smoothies, meats, and salads to enhance food flavor and aid digestion.
Diffuse or inhale to alleviate feelings of nausea or motion sickness.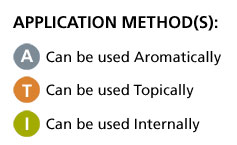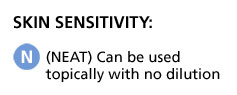 ABOUT ESSENTIAL OILS:
Essential Oils come from the heart of plants and are often called, "Nature's Medicine Cabinet." The quality and purity of the essential oils you choose are critical to you having a positive experience with them.
Essential oils are non-water-based phytochemicals made up of volatile aromatic compounds. Although they are fat soluble, they do not include fatty lipids or acids found in vegetable and animal oils. Essential oils are very clean, almost crisp, to the touch and are immediately absorbed by the skin. Pure, unadulterated essential oils are translucent and range in color from crystal clear to deep blue.
When you squeeze the peel of a ripe orange, the fragrant residue on your hand is full of essential oils.
Essential oils have been used throughout history in many cultures for their medicinal and therapeutic benefits. Modern scientific study and trends toward more holistic approaches to wellness are driving a revival and new discovery of the health applications of essential oils.
GET 25% OFF:
CLICK HERE, then click the Join & Save button at the top to save a whopping 25% on ALL products with your $35 Wholesale membership with lots of money-saving perks. Got questions? Call a ThinNow coach at 1-888-424-5220.
*These statements have not been evaluated by the Food and Drug Administration. This product is not intended to diagnose, treat, cure, or prevent disease.