Essential Oils: Single Oils
Vetiver Essential Oil:
Due to Vetiver's calming, grounding effect on the emotions, and its ability to promote circulation, Vetiver is an ideal oil to use in massage therapy. Vetiver helps with focus and mental clarity. It can also be rubbed on the feet before bedtime to encourage a restful night's sleep.

Supports healthy circulation
Calming, grounding effect on emotions
Immune-enhancing properties
Vetiver, a member of the grass family, is grown for many reasons. Unlike other grasses, the root system of Vetiver grows down, making it ideal for helping to prevent erosion and providing soil stabilization.
Vetiver has a rich, exotic, complex aroma that is used extensively in perfumes, as it compliments many other oils. When taken internally, Vetiver acts as an overall tonic to the body's systems while promoting immunity and overall health.
USES:
Add 1–2 drops to tea or hot drinks during winter time to promote immunity.
Use as a massage oil to promote circulation and calm emotions.
Take a warm bath with a few drops of Vetiver essential oil for deep relaxation.
Use a toothpick to help get the desired amount out of container if Vetiver is too thick to get out of the bottle. A little goes a long way.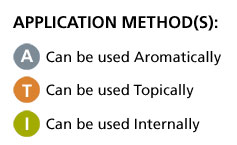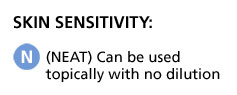 ABOUT ESSENTIAL OILS:
Essential Oils come from the heart of plants and are often called, "Nature's Medicine Cabinet." The quality and purity of the essential oils you choose are critical to you having a positive experience with them.
Essential oils are non-water-based phytochemicals made up of volatile aromatic compounds. Although they are fat soluble, they do not include fatty lipids or acids found in vegetable and animal oils. Essential oils are very clean, almost crisp, to the touch and are immediately absorbed by the skin. Pure, unadulterated essential oils are translucent and range in color from crystal clear to deep blue.
When you squeeze the peel of a ripe orange, the fragrant residue on your hand is full of essential oils.
Essential oils have been used throughout history in many cultures for their medicinal and therapeutic benefits. Modern scientific study and trends toward more holistic approaches to wellness are driving a revival and new discovery of the health applications of essential oils.
GET 25% OFF:
CLICK HERE, then click the Join & Save button at the top to save a whopping 25% on ALL products with your $35 Wholesale membership with lots of money-saving perks. Got questions? Call a ThinNow coach at 1-888-424-5220.
*These statements have not been evaluated by the Food and Drug Administration. This product is not intended to diagnose, treat, cure, or prevent disease.