Essential Oils: Oil Blends
InTune™ Focus Blend:
InTune™ is a proprietary blend of essential oils carefully selected for their ability to enhance focus and support healthy thought processes.* This blend helps those who have difficulty paying attention to stay on task and sustain focus.

No matter your age, staying focused on the task at hand is sometimes difficult. This is especially critical in children, when learning and growing create habits and a foundation for life.
There are many factors to consider when researching solutions, including diet, sleep habits, discipline, medicine, environmental influences, stress, relationships, and others. InTune™ is a natural way to help deal with these challenges so that you can get things done when you need them done.
Helps restore focus and increase ability to stay on task
Promotes clarity of thought
Increases alertness and centering thought processes
The carefully selected essential oils in the InTune Focus Blend work together supporting your efforts to remain calm and focused on a desired task. Sandalwood, frankincense, and lime contribute to clarity and focus, while amryis, patchouli, ylang ylang and Roman chamomile are calming and soothing. The pleasing aroma of InTune Focus Blend makes this solution easy and delightful.
USES:
Apply to the temples and back of neck to enhance concentration.
Apply to wrists or back of hands and inhale deeply to promote focus and clarity.
Use InTune at work to stay on task or when feeling tired mid-afternoon.
Dispense InTune on a clay pendant and place on a desk or in other key areas in a classroom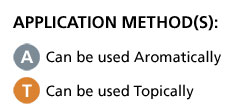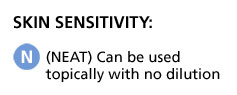 ABOUT ESSENTIAL OILS:
Essential Oils come from the heart of plants and are often called, "Nature's Medicine Cabinet." The quality and purity of the essential oils you choose are critical to you having a positive experience with them.
Essential oils are non-water-based phytochemicals made up of volatile aromatic compounds. Although they are fat soluble, they do not include fatty lipids or acids found in vegetable and animal oils. Essential oils are very clean, almost crisp, to the touch and are immediately absorbed by the skin. Pure, unadulterated essential oils are translucent and range in color from crystal clear to deep blue.
When you squeeze the peel of a ripe orange, the fragrant residue on your hand is full of essential oils.
Essential oils have been used throughout history in many cultures for their medicinal and therapeutic benefits. Modern scientific study and trends toward more holistic approaches to wellness are driving a revival and new discovery of the health applications of essential oils.
GET 25% OFF:
CLICK HERE, then click the Join & Save button at the top to save a whopping 25% on ALL products with your $35 Wholesale membership with lots of money-saving perks. Got questions? Call a ThinNow coach at 1-888-424-5220.
*These statements have not been evaluated by the Food and Drug Administration. This product is not intended to diagnose, treat, cure, or prevent disease.